Hi All,
Have you ever found that wonderful piece of machinery that you'd love to have but for reasons out of your control you have to say no and let it go.
This happened to me late last year when I was the first to contact a fellow who was selling his pride and joy restored Nu Frend double acting piston pump.
It's one of those pumps that would stand out on any rally field and is guaranteed to draw a crowd when in operation or not.
The fellow offering it for sale was in his 80's and was to frail and ill to rally it any longer. My problem was that he just lived to far away and wasn't able to assist in getting it to a freighter to transport it to me.
So the second person who saw it for sale and who lived a lot closer, got it.
I did pick up two unrestored smaller versions of this pump but the smaller ones don't have the impressive ball shaped pressure vessels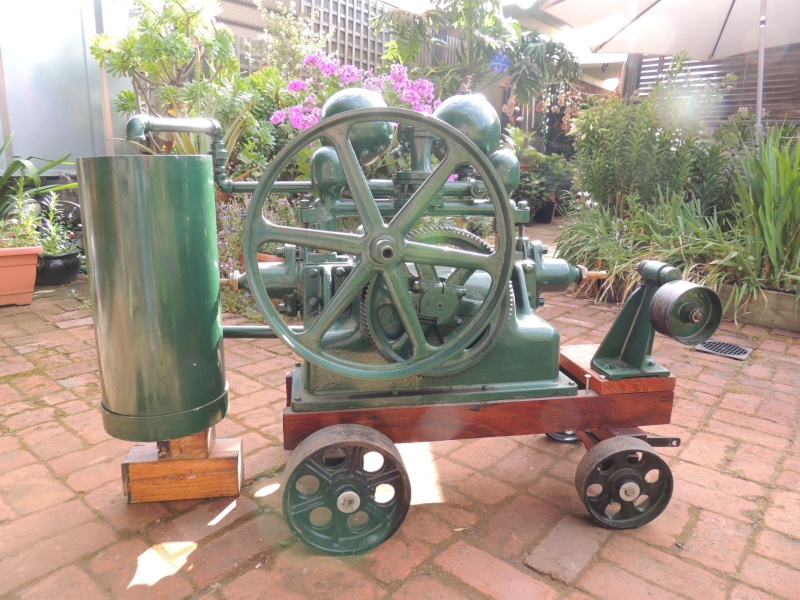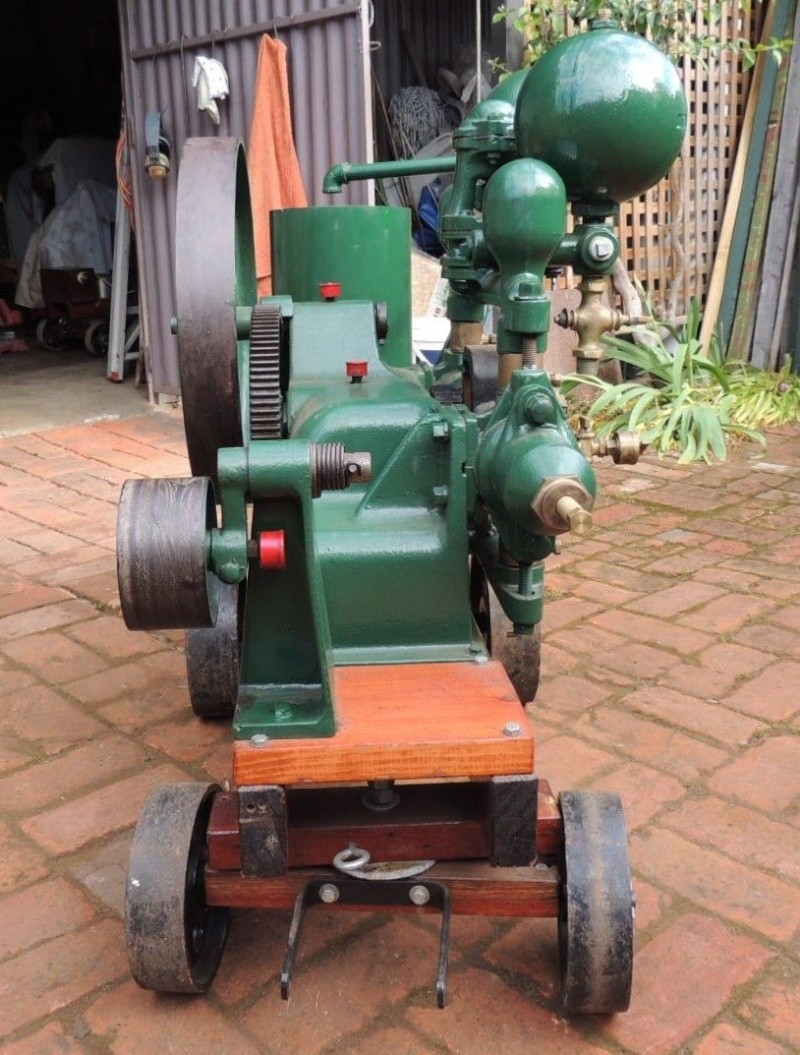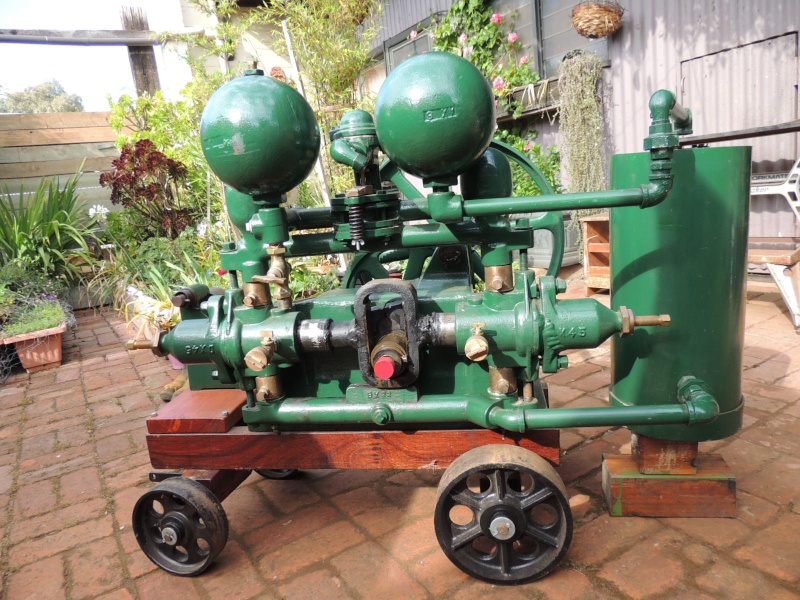 Oh well!
Cheers
Mark

harrone

Born to be wild





Posts

: 41


Join date

: 2016-04-02


Age

: 58


Location

: Queensland Australia



Awwwww maaaaaannnnn! - unlucky Squire - I think we've all been there. My good lady said to me on a number of occasions - "...what's meant to be will be.." I completely disagree... he who pays wins is my motto when building/hoarding my collection

better luck next time...

StewartH

A credit to the forum





Posts

: 414


Join date

: 2013-07-04


Location

: Hampshire



There was a company in the UK who also made a scotch yoke water pump similar to this one, but without the balls

. Might have been Cooper of Wisbech, but I could be wrong about that. They were used with Ransome mini crawlers.
_________________
blue cat  


blue cat

A credit to the forum





Posts

: 268


Join date

: 2013-10-10



These pumps were manufactured by a company called Metters in South Australia under license from a US pump manufacturer called
New Friend so that's why the Australian version was called Nu Frend. I have the two smaller versions of this pump, as you put it "scotch yoke" style, double acting piston pump.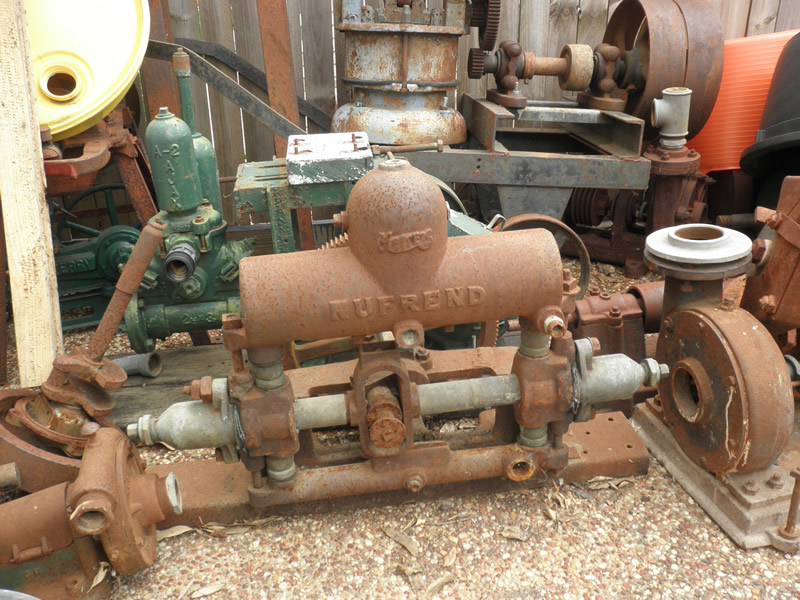 harrone

Born to be wild





Posts

: 41


Join date

: 2016-04-02


Age

: 58


Location

: Queensland Australia





Similar topics
---
Permissions in this forum:
You
cannot
reply to topics in this forum