Here's my little Mk10.... I bought it as a £50 lot at a local auction which included a load of BSA motorcycle brake spares and drive chain - I sold the BSA stuff on E-Bay, meaning the engine was about £30 - not bad for a wee project. It's complete, apart from an exhaust silencer.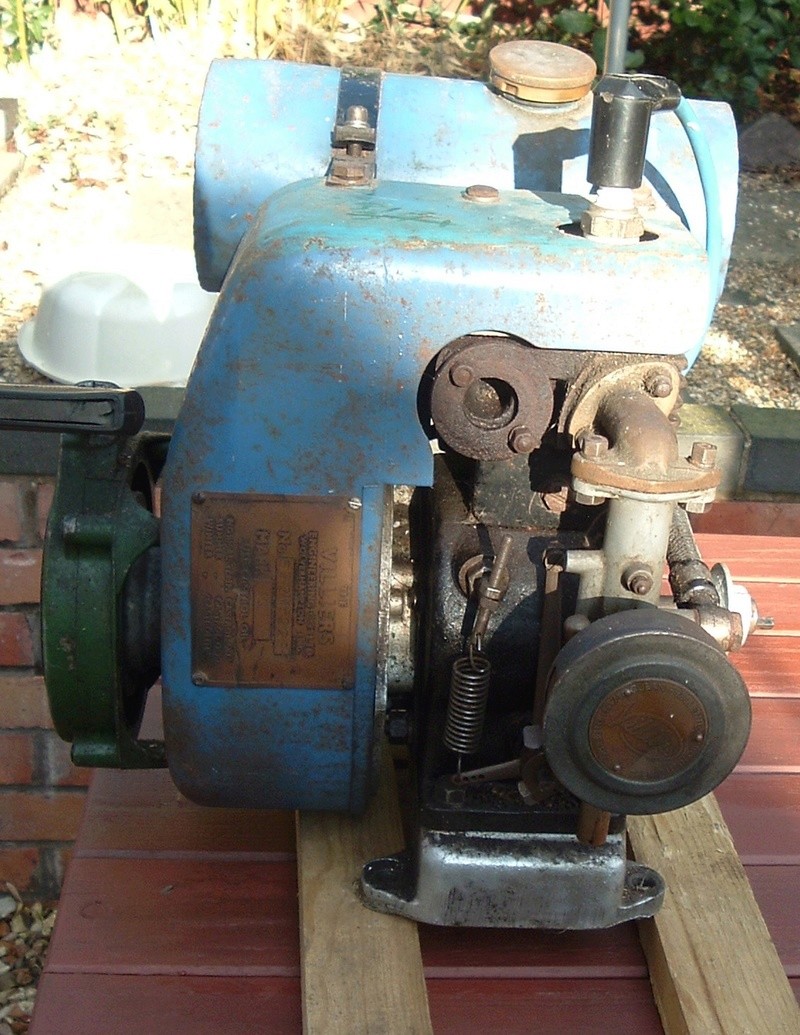 Doesn't look as if there are any cracks/external damage.
The engine was seized when purchased so I removed the spark plug and squirted in some WD40; after soaking for a couple of days, the piston freed up.
Next I checked the spark - which was very strong (jolted myself), so the magneto and coil are good.
There is very little compression (by feel) so yesterday I took the valve cover off, which showed the exhaust valve is stuck open - squirted in more WD40, but haven't checked it yet. I think I'll just abandon the quick start attempt and get down to stripping/re-building....
As I'm new to stationary engines, I wanted to check a couple of things......
(a) the green pull chord - was that an aftermarket option (it does say Villiers on it)? Maybe someone fitted it from another engine......
(b)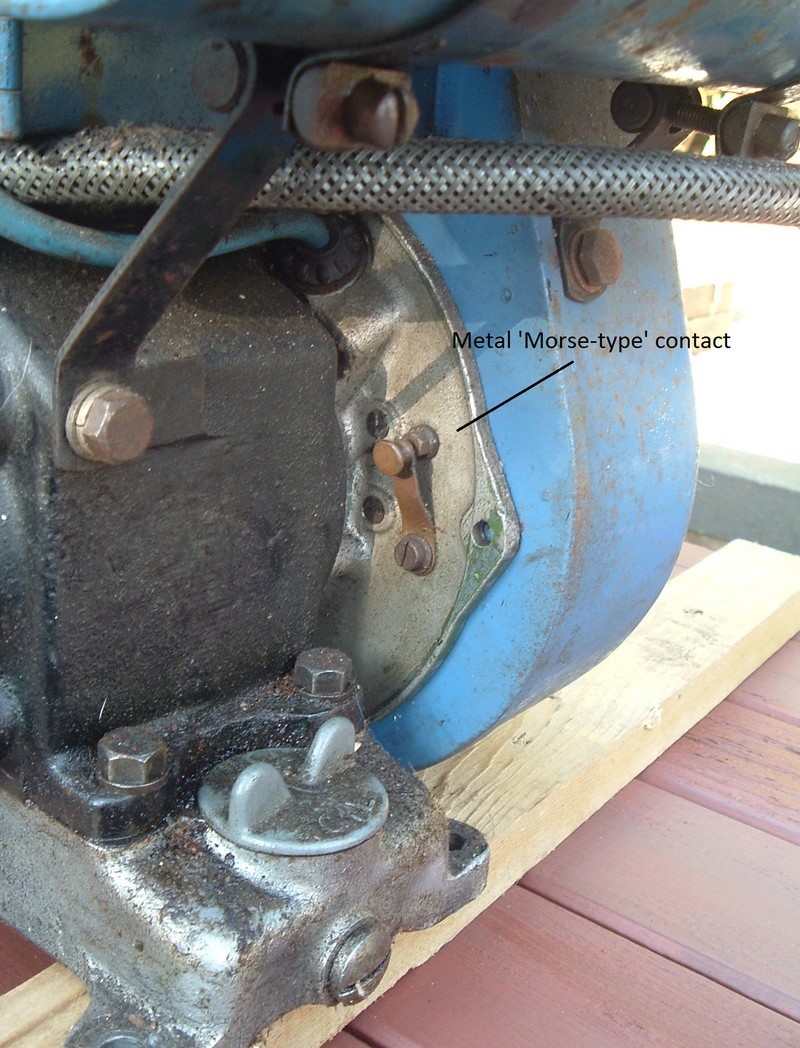 What is the metal contact thingy that I've highlighted in this photo?
(c)
What is the function of this ball valve shown in this photo? It moves in and out as the crankshaft rotates.... Is it a crankcase breather?
(d) where's a good place to get an original exhaust silencer? I'd prefer an old one, even if it needs to be repaired.
Thanks!
D.


Dougal




Posts

: 3


Join date

: 2016-09-28


Age

: 56


Location

: Herefordshire



a) I think you're correct
b) Cut off switch - shorts LT side of coil to earth.
c) Correct again
d) more tricky. I used to get mine from http://www.lsengineers.co.uk/
but I can't find the pepper pot type today. They do very occasionally appear on fleabay

Good luck

EDIT If L&S can't help you could try here:

http://www.villiersparts.co.uk/exhausts.html

A bit more expensive, but beggars can't be choosers. Or keep an eye on fleabay - they come up now and again.

_________________
Regards Paul
Tha can alus tell a Yorkshireman - but tha can't tell him much.

Woodsman

Admin




Posts

: 684


Join date

: 2014-08-24


Location

: God's own county




---
Permissions in this forum:
You
cannot
reply to topics in this forum