Hi All,
My first post so hullo to All!
I inherited this beauty a few years ago and it has been stuck in my lock up since. Then a few weekends ago went to work sorting out starting technique and running. And hey presto! New oil and petrol. Clean plug and points, plus a bit of TLC and she fired into life for the first time in decades! Now runs beautifully apart pump not pushing or sucking water.
So am after some advice and identification for the water pump (Tangye?) attached to the Lister in this picture please.
There's seems very little compression from the three inverted pistons and hardly any pressure to pump water. Dial (smith) doesn't register either. Each piston barrel appears to have an adjustable collar or a method of turning to collar to increase compression? I can post better photos if you wish? The inverted crank has a full metal cover for protection when not running.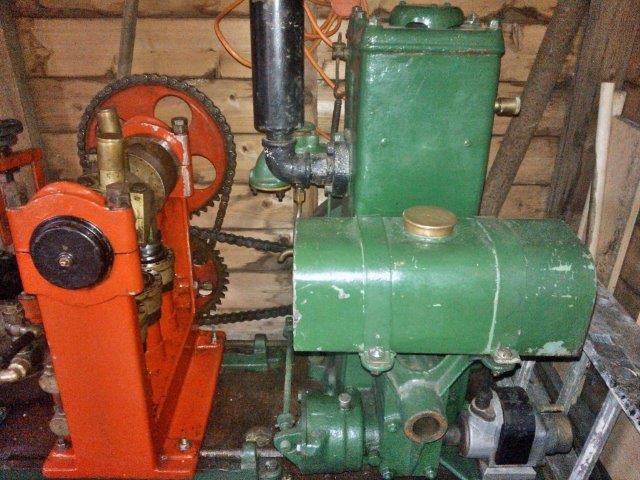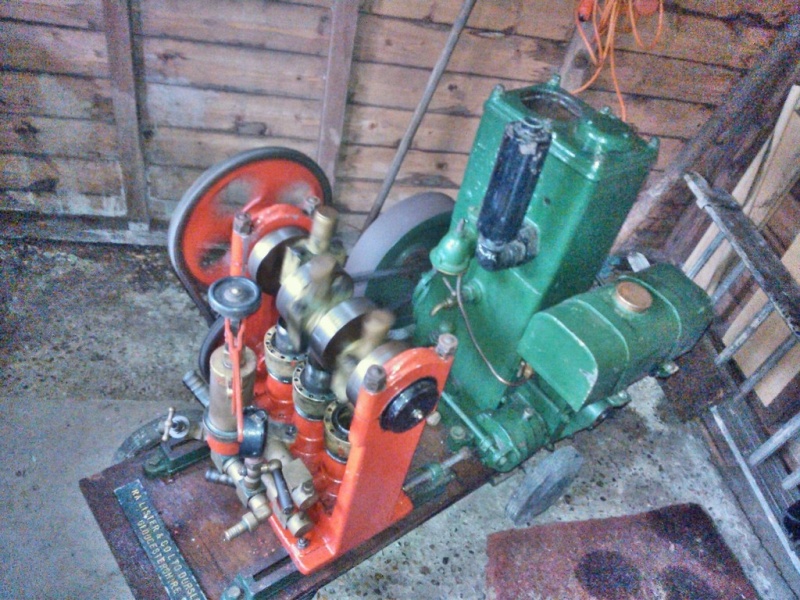 Your views or ideas please. Shamefully I may need to sell sometime soon too to help kick start a new career as a locksmith.
Regards
Stuart

Maxstu




Posts

: 2


Join date

: 2016-06-02



Well Stuart that's a lovely bit of Kit good luck with the pump

tony RA

A credit to the forum





Posts

: 186


Join date

: 2013-11-16


Age

: 72


Location

: newtown powys



Hello Stuart,

Welcome to the forum - as you probably already know information is sparse as regards Tangye pumps - however there is one man based in Australia who has been known to hold old copies of manuals ete -

http://www.oldengine.org/members/kmorris/tangye/tangye_index.html

A bit closer to home you have both the Anson Museum and the Museum of Internal fire - which for a small donation would probably be a quicker way of getting your hands on any documents still available - mainly scanned PDFs of old docs... could be just what you need...

Whatever you do please keep us informed if you do have to sell - and good luck with the new career!

Best

Hamish

StewartH

A credit to the forum





Posts

: 415


Join date

: 2013-07-04


Location

: Hampshire



My thanks to you both for your replies. Will keep these listed contacts and likely make some enquiries very soon. But is the pump a Tangye? There's no name anywhere on the pump, which I think is a bit strange!
Stuart

Maxstu




Posts

: 2


Join date

: 2016-06-02





Similar topics
---
Permissions in this forum:
You
cannot
reply to topics in this forum