Picked up the Petter A1 today and thought I would spend a few hrs trying to get it to run.
No compression whipped head off, exhaust valve stuck open.
This what I found for a gasket behind manifolds, not sure if someone was being funny or what.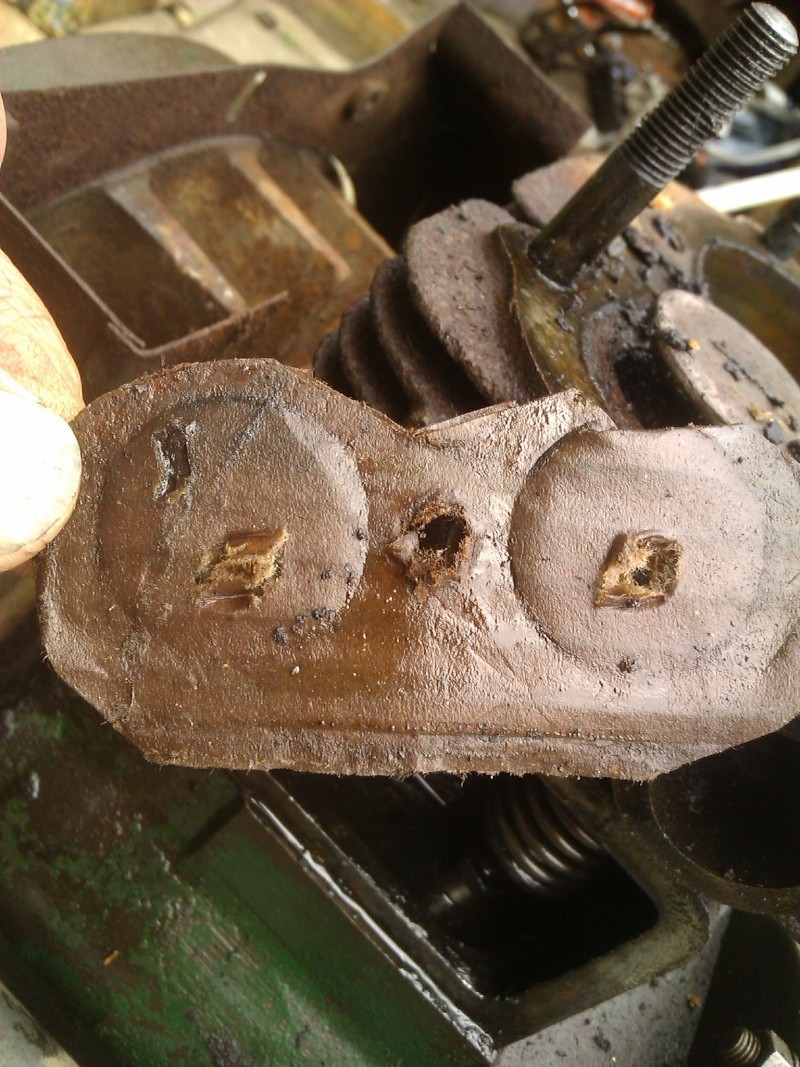 Freed up valve and made temporary gasket, cleaned out the carb.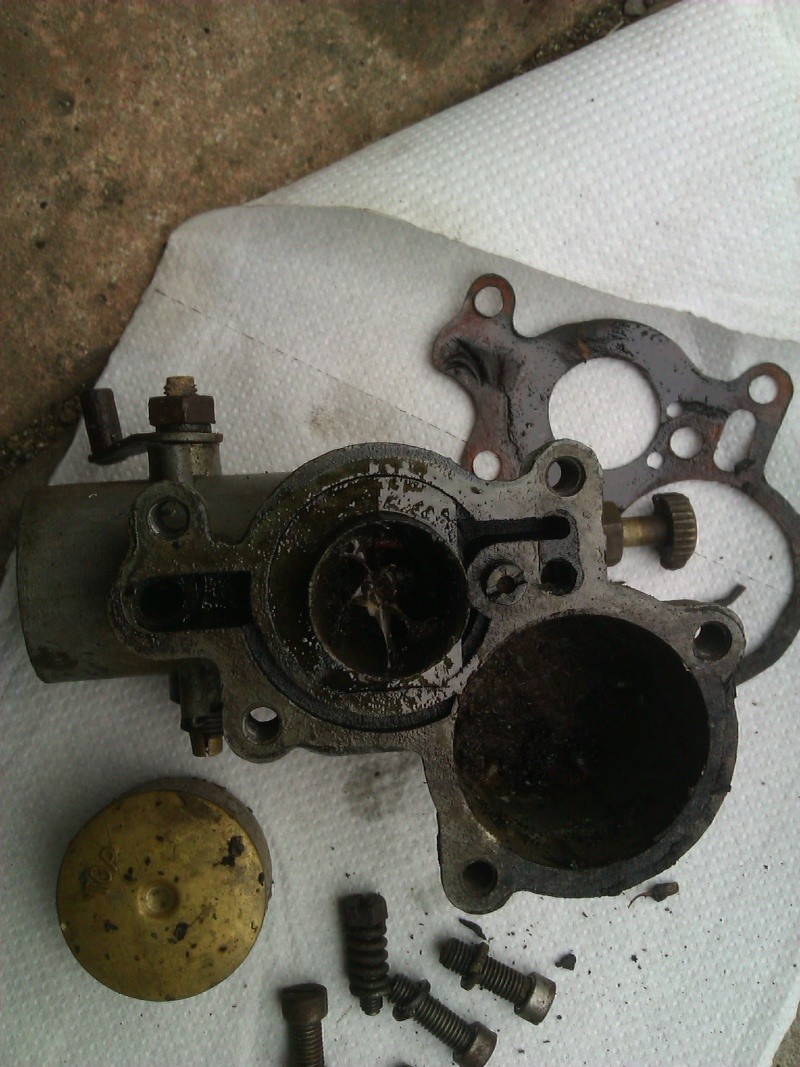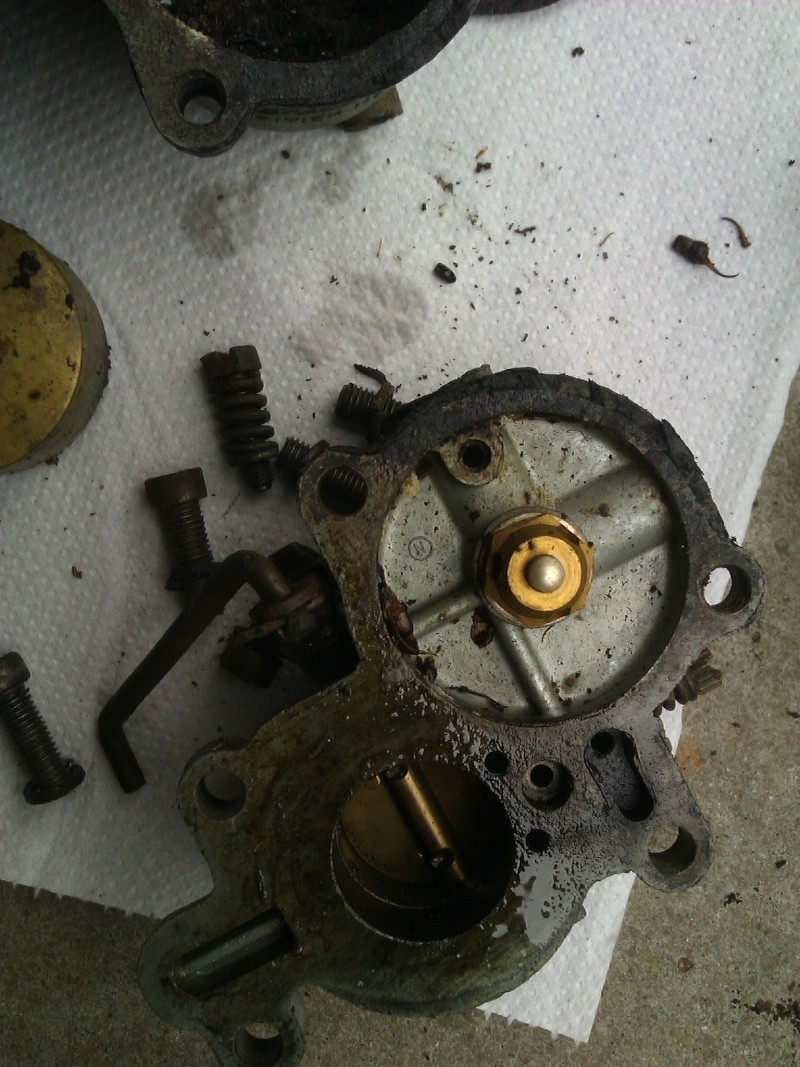 Checked magneto coil all ok, thought it best to check timing just in case went on you tube and found out how, guess what
180 degrees out, put back together and made up a fuel pipe to fit and then tried starting, fired a couple of times then would not fire at all,
still no compression, decided to take top end off and this is what i found rings solid in piston.
Well i thought am i feeling lucky as got one freed with gentle tapping, then came the oil ring, not so lucky a couple of taps and
broke in too so rings required, guess will have to try and get some but they are not cheap and need to know if piston is standard or over size
as not sure by what is on my piston.Piston is ok once cleaned up and the bore cleaned up ok as well.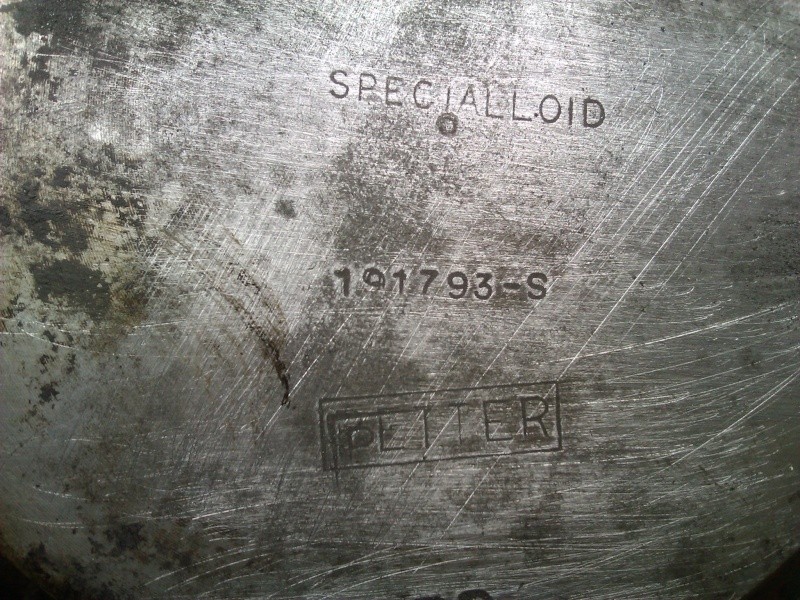 Any ideas anyone.

rich07961

A credit to the forum





Posts

: 263


Join date

: 2015-03-30


Age

: 67


Location

: Calne Wilts



hello.
I've used these people before,
http://www.stationaryengineparts.com/Petter-A-and-A1-Engine-Spares/
www.fwthornton.co.uk/

hope this helps.
Richard...


earlsinclare

Life Member





Posts

: 510


Join date

: 2009-09-19


Age

: 47


Location

: north yorkshire



Hi yes I have been on there website and rings standard are £ 38.00 which seems a bit steep to me
I was hoping someone on on here may have a spare set handy, just so I can get it running before going mad on it
for complete restoration. Many thanks

rich07961

A credit to the forum





Posts

: 263


Join date

: 2015-03-30


Age

: 67


Location

: Calne Wilts




---
Permissions in this forum:
You
cannot
reply to topics in this forum